Review of Fedora Linux
I have recently install Fedora 27 onto my main device. This post is a review of my experience with it.
Installation
The installation process was very easy. The user interface for it was extremely straightforward although it was different that I am used to. I like it better than the Ubuntu installer because it gives you more options (I guess less options is good for the new user though). I installed it with the default GNOME desktop and everything else as default as well.
I had no trouble installing it. Everything worked fine.
Desktop Environment
After it was installed I rebooted into my new operating system. I have loved the GNOME desktop, but I had never tried it on anything except a very slow computer and on Ubuntu 17.10. I looked forward to using 'vanilla' GNOME.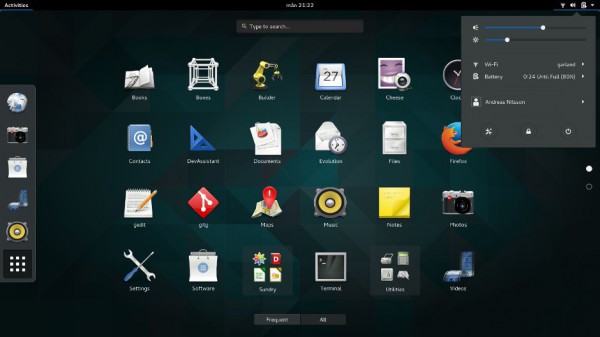 GNOME is a very good desktop, and I made very little customizing to it. I like the design, it does not follow the traditional desktop design at all. I find it very easy to work with.
Software Installation
I really enjoy using the GNOME software center. It makes things really easy to install, but that is not the main point of this section. I am going to talk about Fedora's software repositories and DNF.
DNF is different from APT. I noticed that 'right off the bat'. It is a bit slower (at least with the first command) but it seems to be similar (I don't know the technical details). From the GNOME software center there is no difference really. It is just as easy as clicking a button. Using the command-line DNF is just as easy as APT, but it seems to do more when a command is run. I like how it prints out the data before installing. APT does this, but I think DNF does it better.
Fedora's repositories contain most of the same software as Ubuntu and other Linux distributions. I installed the snapd package soon after installing Fedora. That way I could install programs not specifically included with Fedora. I also am aware that Flatpak support is available, but I do not know too much about it (I am coming from Ubuntu and Snaps). GNOME software center did update with snap packages after I installed snapd, which was a huge improvement to Linux Mint's software center.
All around, I think Ubuntu is better for beginners, but I do like Fedora. I especially do like the fact that Fedora comes with newer kernels, and that 4.15 should be released soon.